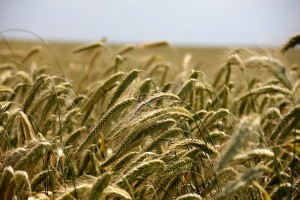 LEADER ("Liaison Entre Actions de Développement de l'Économie Rurale") meaning 'Links between the rural economy and development actions' is a local development method which allows local actors to develop an area by using its endogenous development potential.
The LEADER approach has been an important component of EU Rural Development Policy for over 20 years. Since 2007 it has been funded by the European Agricultural Fund for Rural Development (EAFRD). In the period 2007-2013 it was successfully applied in fisheries areas as Axis 4 of the European Fisheries Fund and since 2014 this approach, called "Community-Led Local Development" (CLLD) can be implemented not only in the EAFRD (where it is still called LEADER), but also in the European Maritime and Fisheries Fund (EMFF), the European Regional Development Fund (ERDF) and the European Social Fund (ESF).
[https://enrd.ec.europa.eu/en/leader]
The Local Development Strategy Leader LAG PH
Summary
The needs of our area, Perstorp – Hässleholm (PH), have been formulated by approximately 200 inhabitants plus representatives from different organizations meeting in various common meetings. The local needs and conditions have been discussed, adapted and arranged in accordance with public strategy documents to create a printed strategy to which everyone has had the opportunity to respond.
We ascertain that
The area has a long history as well as exciting and interesting natural and cultural environments. This provides a potential for existing groups and small business, but even for new ideas.
The demographic composition, the high unemployment rate for young people as well as the lack of investment capital and disarming of local services are threats to a positive trend in development.
The target groups are identified as local communities, business owners and young people.
Overall goals
Participation and integration in the local community to increase local capacity 

Our (female-led) businesses including tourism with the potential to create jobs 

An accessible community which is highly attractive, has a good infrastructure and a good environment
Our selection criteria are to be clear and made known to applicants. They shall also help LAG in its selection process as it seeks to achieve its stated goals.
-We want to have an office as base, also with a coach now, who regularly visits the area's different parts.
-We want to inform others about our work and operations via local meetings and visits with different organizations.
-We want to work close to the project owners to offer help and support throughout the process.
-We want to regularly invite participation in various inspirational meetings so that new applications will be enticed forth.
-We want to gather the project owners during the project time to assist with problem solving and to be a support in connection with reporting.
-We want to appoint a special contact person from LAG for each project.
In these ways we will reach our goals.
Quite simply — The quality of life for all – young, old, Swedish or new Swedish through long term rural development.
We summarize this in the phrase:
LAG PH reacts locally and thinks globally!